Having a website is very important for a business and service. It's an official, professional and most efficient medium to reach vast range of customers. Through website you can reach customers from across the world. This website will be the face of your company. That's why its important to make a perfect website and maintain it that way. Perfectly made website can create a perfect impression of your company on the people. Whatever your business or service may be, website will help you in making it bigger. To create such a perfect website you have to choose a perfect platform for it.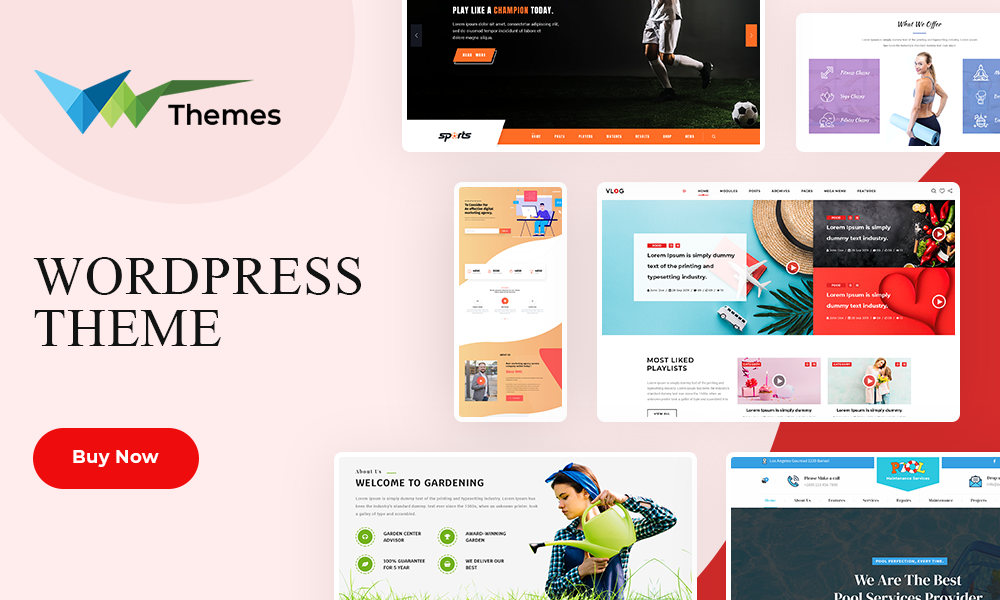 As you may have guessed that, the most perfect platform for website making is WordPress! WordPress has a record of providing exact solution for your website trouble. It can be too complicated for the ones who don't know anything about coding and programming. But that's why we have WordPress theme making companies who provide such a products they establish the website in no time. But to get into the world of websites, you have to know a bit about WordPress too. WordPress has two hosts on which you can build your website, WordPress.org and WordPress.com! On WordPress.com you will get a ready-made theme to set information about your business. But you won't have an authority over it. You won't be able to change the layout or fix it if it breaks. You will have to take some expert help which costs a lot. OnWordpress.org you will get the tools you need and the platform. You will have to build a website for your right from coding. But you can use other WordPress themes to make it easy. WordPress themes come with well coded base and attractive design with exciting features. So all you have to do is add content in it. You will have complete authority over your website and the company you are buying WordPress themes from will help you with the maintenance.
Now The Question Is How You Will Choose The Right WordPress Themes For Your Company?
Its very important to choose a right WordPress theme as it is going to be the face and integral part of your company. There are few points which you have to look for in WordPress themes before buying it. The WordPress themes should have SEO optimization for increasing the viewership of your website. When someone from anywhere across the world searches for the relative term, your website URL will appear into the top suggestions. This will increase the viewership of your website and eventually the profit of your company. The WordPress themes must have responsive design with attractiveness. If the website has slow loading speed and responses become very slow, the viewer will get tired and switch to other website. Also the slower website eventually left behind in the race of viewership on browsers. The WordPress themes must be compatible with third party plugins to make it more functional. And at last, the WordPress themes making company should provide customer support so that if the website crashes you can get an expert opinion on how to fix it. Its very important because the over all growth of your company is dependent on your website.
Is There Any Company Who Provides Such Perfect WordPress Themes?
Yes! There is. VWThemes provides 110 such perfect WordPress themes which you can use for any profession. They are made according to different professions and services. There are themes for personal usage too. And they are available for relatively less price 40$ only. You can buy an amazing WordPress themes bundle containing all the 110 perfect themes for only 99$!
The WordPress themes by VWThemes have all that you want and must have into WordPress themes as we have seen earlier. The themes have an attractive and responsive design. Each theme is decorated according to its profession. The themes have customization feature by which you can make any changes into the layout without disturbing the codes. The themes have color palate and over 100 font family options to choose from. It has different sections, best WordPress templates and sliders. In these you can sort the information about your business. The sliders have capacity to add unlimited images and videos. You can add or delete the sections or templates as you want. With the ability to change, all of these themes are multipurpose. You can use any theme for any profession.
It is made with bootstrap framework which gives it a robust functioning. With RTL and WPML support the theme are multilingual too. They have Woocommerce and contact form 7 plugins already in them and are compatible with third party plugins. You can add any plugin you want in it. But we suggest you to install only plugins that you will use otherwise they will become a barrier into the speed of the website. These WordPress themes are device friendly, user friendly, viewer friendly and browser friendly too. And last but not the least, all of the professional WordPress themes from VWThemes get customer support and expert advice for free for over a year.
For more details:
Phone: +91 8459 551 371
Skype Id: Vw Theme
Email: support@vwthemes.com
https://www.vwthemes.com/contact/